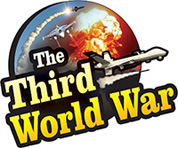 Pyongyang/Tokyo: 'The United States has misinterpreted the North Korean courtesy and patience. It is imposing gangster-like demands to push North Korea towards nuclear disarmament. But the United States is not willing to provide any concession to North Korea in return,' criticised North Korea. Mike Pompeo, US Secretary of State, has claimed that the discussions regarding the nuclear program were successful, during his visit to North Korea, two days ago. But the situation appears to be different considering this criticism from North Korea.
Last month, a historic meeting between US President Donald Trump and – North Korean Dictator Kim Jong-un was held in Singapore. President Trump had demanded that North Korea should give up its nuclear program and opt for complete disarmament. The North Korean Dictator had accepted the US President's demands. Subsequently, President Trump cancelled the war exercises with South Korea, accepting the North Korean demand.
The United States' stance was welcomed by North Korea and also by the whole world. US Secretary of State, Mike Pompeo visited North Korea, two days ago to assess the North Korean stance in view of last month's meeting. Pompeo announced that the talks with North Korean Foreign Minister 'Kim Yong Chol' were successful. Pompeo currently on his Japan visit for a tripartite discussion with the Japanese and South Korean Foreign Ministers once again reiterated that the United States had succeeded in pressurising North Korea to stop its nuclear program.
But the North Korean reaction about the meeting with Pompeo is different. The North Korean Foreign Ministry claimed that the US Secretary of State put forward unilateral demands for North Korea to reduce the nuclear arsenal. At the same time, it criticised that the United States was pressurising North Korea like a gangster to comply with their demands. 'North Korea has demonstrated that it is sincere about the negotiations with the United States by destroying its nuclear testing facility. President Trump himself had made an announcement to that effect. But the United States is not willing to offer any concessions to North Korea against this,' blamed North Korea.
Meanwhile, North Korea is demanding withdrawal of sanctions imposed by the United States. But President Trump has already clarified that North Korea cannot be explicitly trusted unless it withdraws its nuclear program completely. Claims are being made that the negotiations between the United States and North Korea could fail over this issue.