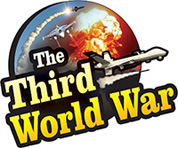 Moscow: Russian foreign ministry spokeswoman, Maria Zakharova levelled a serious allegation, 'The United States perpetually pats its own back claiming to be a country promoting democratic values and abiding by the international regulations. But this very country is stealing crude oil from Syria, behind the façade of conflict against the terrorist organisation IS.' The Russian spokeswoman claimed that the United States is smuggling crude oil, worth $30 million, per month from Syria.
The eastern part of Syria has huge oil reserves and this region is under Kurdish control. IS and Turkey are making efforts to gain control over these reserves. But Russia is accusing that even before Turkey or Russia could gain control over these reserves, the United States has already deployed its military to take control over the reserves.
The United States has deployed its military in the Deir ez-Zor region, to the east of the Euphrates river. US President Donald Trump had made a statement to the effect that the oil reserves in Syria are safe while announcing the military deployment in Syria. This statement was about the United States having the Syrian oil reserves under its control. The US media had made such claims even before President Trump's statement.
US Secretary of State Mike Pompeo had announced that the US soldiers will remain deployed in Syria for the security of the Syrian oil reserves. Whereas, a leading US weekly had claimed that 30 Abram tanks and unit of a minimum of 1,500 soldiers will remain deployed in Syria.
The United States has still not recognised the Assad government in Syria. Russian Foreign Minister Sergei Lavrov had also criticised that the illegal US military deployment, in Syria, without authorisation from the Assad government, for the security of the oil reserves, only shows the arrogance of that country.