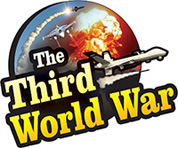 Port Moresby: The United States will be providing support to Australia for building a new naval base in the Pacific region to stop China, who is tightening its grip over the South China Sea region. This announcement was made by US Vice President Mike Pence, who is on his visit to Papua New Guinea to attend the APEC meeting. China had initiated moves to build a military base on the Vanuatu islands close to Australia. Given this, the United States and Australia seem to have retaliated against China.
Only last month, Australia announced that it would be developing naval bases on the Manus Island in neighbouring Papua New Guinea. The newly elected Australian Prime Minister had made this announcement. He had also said that he had discussions with the Prime Minister of Papua New Guinea regarding the joint rebuilding of the Lombrum naval base.
The building of a naval base at Manus Island was considered important from the view of securing the Australian interests and freight movements. Now, the United States also has announced joining Australia and Papua New Guinea in building the naval base. US Vice President Mike Pence expressed confidence that the Manus naval base will play a vital role in ensuring sovereignty and marine rights of the countries in the region.
Pence did not elaborate about the role that the United States will be playing in building the naval base. But the United States can provide financial as well as military cooperation. Due to this base, the US naval patrolling in this region will increase. The Australian media has claimed that in such a scenario it will be a major jolt to the increased Chinese naval movements in the area.
After building more than 100 artificial islands in the South China Sea and militarising at least 20 of them, China has intensified its activities in the Indo-Pacific sector. China has announced the development of Deep Water Port or a Deep Water Site in the Indo-Pacific region.
Information has been received that China is building a Deep Water Port in South East Cambodia, whereas, China had indicated building its military bases in Fiji, Papua New Guinea, and Vanuatu, the Australian neighbours in the Pacific region. Australia had earlier accused that China was building an army base in Vanuatu. At the same time, information had been revealed that the Chinese aircraft carrier Liaoning had visited the Vanuatu islands. Given this, the moves of the United States to participate in the building of the Naval base at Manus by Australia seems to be a retaliation against China.