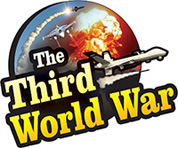 Washington: The migrants entering the United States illegally will be considered as invaders and will have no right to due process, was the stern warning issued by US President Donald Trump. The US agencies for immigrants are inefficient and the illegal immigrants should be deported to their home land without following any process, warned Trump. Two weeks ago, the US Department of Homeland Security had separated nearly 2,000 children from their illegal immigrant parents. After the criticism that ensued, a decision was made to reunite the parents and children.
President Donald Trump has consistently taken a stern stance against illegal immigrants entering the United States. Trump had banned entry for citizens from 13 Islamic countries after taking over the Presidency. The decision to show Zero Tolerance for illegal immigrants is also a part of the policy. Subsequently, President Trump has consistently ordered his administration to take stern action against illegal immigrants.
After the criticism on this action, Trump had ordered to reunite the illegal immigrant parents with their children. At the same time, he had clearly expressed his displeasure and said that there is no change in his stance. 'People entering the United States illegally, should be immediately sent back to their homeland and should not be provided with legal rights for a legal plea or a court's hearing,' said Trump.
'Many of the children entering the United States come without their parents. The US system, which is ridiculed all over the world, deals wrongfully with the people who actually follow all legal formalities and keeps them waiting for years. Migration has to be strictly on merit. This country definitely needs those people who can contribute to the prosperity of the United States,' President Trump clarified his position with these words.
The illegal immigrants are imprisoned as per law. Some immigrants have entered the country with their children and the question concerned was whether to apply this law to them or to ignore the law. However, the Trump administration decided to apply the law and not to overlook it. Trump has taken a stern stand against the immigrants ever since he became the President and has consistently emphasised that such a stand is a necessity for the security of the United States.