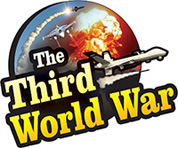 Washington: US Vice President Mike Pence warned, 'The United States will not retreat from the dispute over the import duties with China, even if this leads to a Cold War between the United States and China. If China wishes to avoid this Cold War, it should take appropriate decisions regarding the demands of the United States.' The leading US daily Washington Post carried this news report. Vice President Pence is currently on his Singapore visit, and the White House has not made any comments regarding the matter.
The daily has claimed that Vice President Pence who is on a visit to Singapore gave an interview to its correspondent. Vice President Pence clarified the position of the United States about the trade war with China. A reporter from the daily said that Vice President Pence clarified saying,'The stance of the United States regarding import taxes and other matters will not change. But if China is willing to deviate from its economic, military and political positions the United States is willing to hold discussions.'
Pence lashed out that China should take the first step to end the trade war saying, "This is the best opportunity for China to concur with the United States' stance." But Pence repeatedly emphasised that the United States will not retreat on its own.
The leaders of the United States and China will come face to face twice in the next fortnight. The APEC meet of the leaders of the Asia-Pacific countries will start in the Australasian region of Papua New Guinea in the next few hours. US Vice President, Pence and Chinese President, Xi Jinping will be attending the meeting. White House has clarified that these two leaders are not scheduled to meet there. However, there are indications of possible talks between US President, Donald Trump and Chinese President, Xi Jinping when they attend the G20 meet in Argentina at the end of this month.