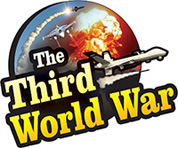 Jerusalem: During an action by Mossad agents in Iran, Israeli Prime Minister, Benjamin Netanyahu had asked the United States to intervene if a need arose. Netanyahu had demanded this during a meeting with US President Donald Trump. A leading news channel in Israel has published this information.
Last year, Israeli Prime Minister, Benjamin Netanyahu had released documents, photographs and confidential information regarding the Iranian secret nuclear program, in front of the international media. Netanyahu had claimed that Israeli intelligence agents had infiltrated into the Iranian nuclear projects to gather this information. The Israeli Prime Minister had said that there was truth in this information, running into thousands of pages and Israeli agents had taken a major risk in gathering this information. Netanyahu claimed that this was the biggest intelligence operation in the history of the Israeli agency.
The Israeli government and the agencies did not reveal information about the mode of entry and operation of the Mossad agents in Iran. An Israeli news channel has given an entirely different explanation. Around a year ago, Mossad chief, Yossi Kohen visited the United States and met President Trump. Kohen has updated President Trump regarding this operation, in this meeting. The Israeli news channel said that subsequently, Prime Minister Netanyahu, during an independent discussion with President Trump had demanded that the US should provide military assistance for the release of the Mossad agents,in case the Iranian agencies captured them.
It is not clear if Trump had accepted the Netanyahu demand. But the Israeli Prime minister issued a warning to Iran, claiming that the operation of the Israeli agency was a resounding success.