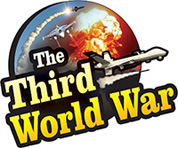 Washington/Moscow: The US Housemade an aggressive demand 'The ambitious Nord Stream-2 fuel pipeline being built between Russia and Germany will prove detrimental for the fuel security of Europe, and therefore the US President should ban it.' The House of Representatives of the US passed an independent resolution and also accused that this is an attempt by Russia to tighten its grip on Europe. Russia expressed regret over the resolution passed by the US House.
Given the consistent disputes with Ukraine over the oil issue, Russia initiated various schemes to supply oil directly to Europe. The Nord Stream-2 is an ambitious pipeline project to provide Natural gas directly to Germany, with a cost outlay of $11 billion. Both Russia and Germany have underlined that this is a vital project and the heads of these nations have repeatedly announced this from time to time.
This pipeline will enable Russia to supply vast quantities of fuel to Germany. The United States is worried that Russia will use this to increase its influence among the European countries. Therefore, the United States has opposed the Nord Stream project since the very beginning. The United States had strongly objected that Russia had sidelined Ukraine while building the pipeline. Russian President Putin had answered these objections during his visit to Germany in August. President Putin had said that the project is being discussed with Ukraine. German Chancellor Merkel had also confirmed this.
But currently, there is tension between Russia and Ukraine and the Ukrainian President has accused Russia of deploying hundreds of tanks on the Ukrainian border. In such a scenario, the cooperation between Russia and Ukraine over the pipeline seems to be impossible. In this situation, the United States has shocked even Germany along with Russia by passing a resolution in the US House. The resolution put even Germany along with Russia for implementing the project, at the risk of US sanctions.
The United States has consistently accused Russia of using its rich oil resources for political reasons. The United States has already announced that it will not let Russia use its oil like a weapon. The United States said that the US interests in Europe are threatened at a time when a country like Germany is increasing its fuel cooperation with Russia.
The United States has expressed its sensitivity regarding this to Russia and Germany by passing the resolution against the project.