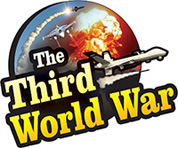 London: It is President Vladimir Putin's attempt to spruce up the cruel and corrupt image of his government by organising the Football World Cup in Russia. Therefore, the Football World Cup to be organised in Russia can be compared to the 1936 Olympics conducted in Nazi Germany under Hitler's rule, alleged British Foreign Secretary Boris Johnson. A vitriolic reaction is expected from Russia on the British Foreign Secretary's statement.
Member of Parliament, Ian Austin, from the opposition 'Labour Party' in the UK has claimed that Russian President Putin is trying to bolster the image of his cruel and corrupt government. Foreign Secretary Boris Johnson has said that he agrees to this allegation levelled on Putin entirely. Johnson submitted his position while speaking in front of the Parliamentary Committee. 'But in spite of this, the UK has not decided to withdraw its team from the world cup in Russia as this will hurt our own team,' said Johnson.
The British Foreign Secretary has created a new controversy with his statements comparing the Russian football world cup with the 1936 Olympics in Germany. Hitler had organised the Olympics in Germany in 1936 after assuming power in Germany. Initially, there was a ban on Jewish, blacks and other players in the Olympics. But after a worldwide criticism, Hitler had withdrawn the ban. It is claimed that Hitler had used this competition to improve his image and it seems that the British Foreign Secretary has compared President Putin with Hitler saying that the Russian President is repeating it in the current times. There is a possibility of a flare up in the UK-Russia dispute.
Russian Deputy Prime Minister Arkady Dvorkovich has announced that the efforts to boycott the world cup in their country will fail. However, Russian Foreign Ministry Spokesperson Maria Zakharova in her reply has termed the allegations of the British Foreign Secretary as full of malice, hatred and boorishness and completely lacking in professionalism.
The relations between the two countries have been strained after the poisoning of the former Russian spy Sergei Skripal in the UK. In this matter, Britain expelled 23 Russian diplomats and Russia also expelled 23 British officials in retaliation. Both the countries are threatening more and more severe actions against each other and this can result in a direct war between the UK and Russia. The leaderships of both the countries have claimed to be prepared in case such a war sparks. On this background, the statement made by the British Foreign Secretary about the Russian football world cup is indicative of the 1936 Olympics held then in Germany, under the rule of Hitler, prior to the Second World War.