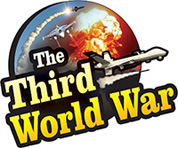 London: British Air Chief Marshal Sir Stephan Hillier has warned British Prime Minister Theresa May to be prepared for a 'Space War' with Russia. This warning becomes significant in view of the political war sparked between Britain and Russia over the Skripal poisoning issue.
'Britain cannot afford to ignore the space war possibility. In fact, there is a high probability that the perceived threats to Britain may turn into a reality. "Knowing the fact that a country like Britain is too dependent on the satellite, an enemy like Russia can 'Jam' the satellites," cautioned Hillier. Therefore, Hillier demanded more powers to the Air Force.
"Many of us are not aware how widely the 'GPS' (Global Positioning System) system is used in communication and the troubles and losses that will have to be borne in case of obstruction of the system," Hillier pointed out. Saying that not all but most of our contact systems are based on the satellites, British Air Chief Marshal cautioned that if this system is endangered, Britain will come to a grinding halt.
Meanwhile, the serving and the former British officials have issued warnings about the Russian capabilities to their government since the last few days. Russian President Vladimir Putin has served as the head of the Russian intelligence agency KGB in the past. Therefore, he is always aware of what reaction can be expected for a particular action. Therefore, he generally prepares himself to face the consequences, by anticipating the movements of the opponent,claimed former 'MI5' operative 'Tom Marks'.
Marks had pointed out to Britain that the Russian President is ten steps ahead of the adversary. Following this, the British Air Chief Marshal has cautioned the British government about the 'Space War'. However, some responsible officers and analysts have suggested that before everything else, Britain should prepare itself to counter cyber attacks.