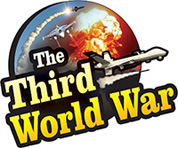 Damascus/Moscow: Turkish soldiers in northern Syria are being targeted by rebels affiliated to Turkey, along with the Syrian military. Two Turkish soldiers were killed in a rocket attack launched by the Turkey affiliated rebels. It is claimed that an Al Qaeda linked terrorist organisation, either Tahrir Al-Sham or Hurras Al-Din, was behind the attack. This attack indicates that the Turkey affiliated groups and extremists do not agree to the stand taken by Erdogan.
The attack was launched on Turkish soldiers patrolling in the Idlib province. Two Turkish soldiers were killed and some were injured in the attack carried out in the Mount Zavia area, of the well-known M4 region of Idlib. The Turkish defence ministry informed that the attack was retaliated against. More than 60 Turkish soldiers were killed in the Idlib conflict, in the last month.
It is claimed that the terrorist organisation Hurras Al-Din is responsible for the attack on Turkish soldiers on Thursday. The concerned terrorist organisation had control over Mount Zavia. Whereas, the possibility of Tahrir AL-Sham, the organisation not concurring with President Erdogan, carrying out this attack, also cannot be denied.
At the beginning of this month, Russia President Vladimir Putin announced a ceasefire in the Idlib province. Putin said that the decision had been taken after talking to Turkish President Recep Erdogan. But it is claimed that the Tahrir Al-Sham and other Turkey linked organisations did not agree with this decision of imposing a ceasefire. The Gulf media claimed that the joint patrolling started by Turkey with Russia in the Idlib region is also not acceptable to these groups.
The media pointed out that these groups, which were participating in the patrolling in Idlib, withdrew from the activity. The media claimed that the attack launched on the Turkish soldiers, on Thursday, also is a part of this dispute. The media are also pointing out that Turkey, who gets infuriated after attacks on its soldiers, has avoided giving a strong reaction against the Thursday attack.
Meanwhile, Russia has alleged that the ceasefire in Syria, was violated four times, in the last 24 hours. Ceasefire violations were seen in Hama and Latakia along with Idlib. Russia has not held any organisation responsible for the attack. But Russia also said that the joint patrolling with Turkey would not be affected because of this attack.