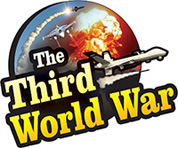 Kabul: Strong reactions are emanating from around Afghanistan over the Taliban attack on Afghan soldiers two days ago. Afghan President Ashraf Ghani criticised 'This gruesome Taliban attack has put the peace talks in jeopardy.' Whereas, the self-proclaimed Afghan President Abdullah Abdullah warned that these Taliban attacks are unpardonable. The Afghan people are lashing out that the Taliban can never be trusted.
The Taliban attacked the military headquarters in the Qalat city of the southern Afghan province of Zabul. 24 Afghan soldiers were killed in the attack and the Taliban destroyed two posts of the Afghan military. The Taliban planned this attack with assistance from 8 Taliban linked soldiers in the Afghan security agencies. This was the first major attack launched by the Taliban, on the Afghan military, since signing of the peace deal with the United States.
President Ashraf Ghani clarified that it is not possible to hold peace talks with Taliban saying 'This Taliban attack is deplorable and there is a lesson for everyone in it. This is a live example that Taliban cannot stop violence and abide by the peace deal, under any circumstances. This gruesome Taliban attack has jeopardised the peace talks. At the same time, there is an increasing feeling of despise among the people of Afghanistan for the Taliban. On the other hand, the Afghan people's support for the soldiers and security personnel embracing martyrdom for their security, is increasing.
Whereas, Dr. Abdullah Abdullah, who took oath as a President of Afghanistan, along with Ashraf Ghani also said that the Taliban attack in Zabul is unpardonable. Dr. Abdullah clarified 'Taliban had announced to stop violence and come to the negotiation table. But the Taliban has violated the peace deal with this attack in Zabul. The disbelief in the Afghan population, towards the Taliban, has increased with this attack.'
The Afghan military killed 12 Taliban terrorists in retaliatory action against the Zabul attack. Taliban terrorists were killed in the retaliatory action taken by the Afghan military against the Taliban attack on a security post in the Balkh province of Afghanistan. It is claimed that two high-level commanders of Taliban were killed in action.
It is clear from the Taliban attack on the Afghan military that the peace deal is not going to last long. The United States is very keen to see that this peace deal lasts. The leaders and the people of Afghanistan do not seem to be very optimistic regarding the peace deal.