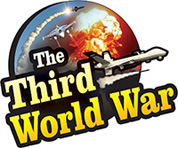 Washington: President Trump has indicated raising the issue of emergency, in the State of Union coming up next week. Only last week, it was revealed that the draft for declaring the emergency over the Mexican wall issue, has already been prepared by the White House. Meanwhile, as the crime rate at the US-Mexico border was found to have increased, along with the immigrant influx, a decision was taken to augment the security at the border with additional military deployment.
Since the end of the Shutdown, the discussions between Trump and the Democrats have not moved forwards, and Trump has claimed the debate to be a waste of time. Pointing this very issue, the US President once again justified the emergency and said that he would raise this issue in the State of Union. As per the analysts, if Trump raises the issue of emergency in the State of Union, it can trigger a major political conflict in the United States.
Last year, a huge group of immigrants from the Central American country, Honduras, had left their country to enter into the United States. US President, Donald Trump had ordered military deployment to stop this immigrant influx, and about 10,000 soldiers and 2,000 National Guards were deployed on the border for the purpose. Over a while, some of these were withdrawn.
Despite a partial withdrawal, nearly 6,000 US soldiers are guarding the US-Mexico border, and the internal security department has asked for additional deployment. The defence department has decided to send additional 3,500 soldiers to the Mexican border per the demand. Adam Smith, chairman of the House Armed Services Committee, of the US Congress, gave this information. As indicated by the senior officials, this deployment could be for two months or more.
The Mexico Wall proposal envisaged Army Corps and Engineers undertaking the building of the wall on an immediate basis, with a fund of $7 billion. Therefore, the additional military deployment and the period of deployment draw attention.
Amid indications of a major political conflict starting over the Mexico Wall, the security agencies have revealed that they have seized a stock of 293 kgs of narcotics, from the States of Arizona, on the Mexican border. The cost of this stock in the international market is said to be $45 million.