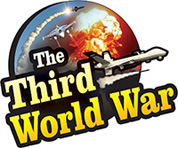 Mexico City/Washington: The harsh stand adopted by US President, Donald Trump regarding the immigrant influx across the Mexican border, has started receiving support from Mexico. The Mexican government, who initially pretended not to yield to the pressure from the United States, has initiated an aggressive campaign against illegal immigrant influx and has detained hundreds of immigrants. It has been exposed that these are citizens of the central American countries, trying to intrude into the United States.
US President Donald Trump visited the 'Border Wall' on the US-Mexico border, a few days ago. Before this visit, he had threatened to close the US-Mexico border, if the Mexican government did not take any action against this immigrant influx. During his visit to the border wall, he had ordered the US security agencies, to make the campaign against the immigrant influx, more aggressive.
The security agencies made the action more extensive, after receiving orders from President Trump. The local citizens decided to support this action and formed armed patrol units. The actions of these units became a topic of discussion in the media. Given these developments in the United States, the Mexican government was forced to raise the baton against the immigrants.
The Mexican agencies targeted the immigrants from the central American countries, gathered to try and intrude into the United States. The Mexican agencies took action against immigrant groups based in the Pijijiapan area. Hundreds of immigrants were detained during the action, which includes women and children. Commotion was caused in the immigrant camp,given the sudden raids by the Mexican agencies.
Some of the immigrants tried to escape to the nearby forest area. But the agency personnel chased them down and detained them. Some immigrants even pelted stones, at the police personnel taking the action. The Mexican sources informed that this was the first action, detaining more than 100 immigrants on one single day. Media claimed that this action by the Mexican agencies has created a concerned atmosphere among the immigrants, already there and even those entering the country.
Last year, the Mexican government and the people had welcomed the immigrant groups, coming from the Central American countries, to enter into the United States.But as the United States refused entry to these immigrants, they have established their bases, in Mexico itself. This is exerting a lot of pressure on the Mexican government, and there is severe discontent in the local population. Therefore, this action by the Mexican government is significant and endorses the consistent, aggressive anti-immigrant policy of President Trump.