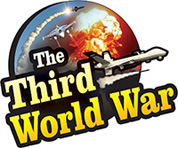 Christchurch: Brenton Tarrant, a maniac fired randomly in a mosque in Christchurch, New Zealand killing 49 people. This incident has shocked everyone across the globe. This deranged assailant, who is an Australian national has carried out this attack out of hatred towards migrants. Moreover, Brenton broadcasted Live video of this attack on social media. Jacinda Ardern affirmed this to be a terrorist attack and claimed the day to be the blackest day in the history of New Zealand.
Tarrant initiated this random gunfire in Christchurch's Al Noor mosque at around 1.30 in the afternoon as per New Zealand's standard local time. Brenton broadcasted this attack with the help of the camera attached to his head at the time. This gruesome attack went on for about 15 minutes. The maniac went and fired in a Linwood mosque a few hours later. Brenton had used an Assault Rifle in the attacks in both these mosques.
This violent attack carried out by the Australian national has left New Zealand terrified. The UK published a manifesto before this attack in its support, called as 'The Great Replacement'. Brenton himself has acknowledged this manifesto released on social media and termed the attack as an act of terrorism. Moreover, by expressing animosity towards Islamic refugees, he also claimed that they would never be able to conquer the land of New Zealand, Australia or any other nation of white people.
Brenton who said that he was inspired by Anders Breivik, a Norwegian far-right terrorist, expressed his plan to murder German Chancellor, Angela Merkel and London Mayor, Sadiq Khan. The manifesto also mentions a case of sexual assault that took place in Rotherham a few years ago. New Zealand's Prime Minister, Jacinda Ardern asserted that the motive behind this terrorist attack is malice towards migrants. The media has also claimed that four others have also been arrested along with Brenton concerning the attack. Moreover, a car near Christchurch loaded with heavy explosives and ammunition is said to have been seized.
The sources have also informed that the number of victims killed in this terrorist attack, which took place in both the mosques has surpassed 20, and many more have been severely injured. The Bangladesh cricket team is currently present there at the moment, and it is said that the team narrowly escaped the attack. As per information provided by their spokesperson, the team was near the mosque at the time of the attack, but they decided to not get down from the bus on hearing the sounds of explosion. Moreover, the Bangladesh cricket team has decided to cancel their New Zealand tour and return home against the background of this horrifying attack. Meanwhile, this attack in New Zealand is strongly condemned across the globe.