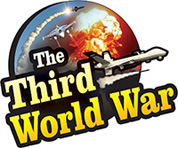 Tehran: The Iranian Defence Minister Brigadier General, Amir Hatami threatened, 'If Israel takes action on the Iranian oil movement, it will be termed as theft of oil and this theft will be dealt by Iran with very harsh retaliation.' Last week, Israeli Prime Minister Benjamin Netanyahu had announced that Iran is involved in oil smuggling and Israel will take action against these tankers carrying smuggled oil. This threat by Iran seems to be in reply to the Israeli Prime Minister's warning.
The Israeli Prime Minister had accused Iran of having the audacity of smuggling oil at the international level, without bothering about the sanctions imposed by the United States. The Iranian oil exports have slowed down, because of the US sanctions, but Prime Minister Netanyahu had pointed out that Iran is continuing with oil exports to Europe. Saying that Iran is carrying out this smuggling through the Mediterranean Sea, Prime Minister Netanyahu asserted that Israeli is keeping a close watch on this oil smuggling. At the same time, Prime Minister Netanyahu indicated about issuing instructions to the Israeli navy to stop this oil smuggling.
The Iranian Defense minister criticised the warning issued by the Israeli Prime Minister. Brigadier General Hatami threatened 'If Israel stops any Iranian tanker on its way, then it will be considered a threat to international marine safety and termed as oil theft. Then Israel will face retaliation from Iran, which even the international community will not be able to think of.' Hatami announced that the Iranian military was ready to protect the Iranian tankers, in the marine sector. The threat has thrown light on the Iranian oil smuggling.
The Israeli security agencies have accused that Iran is changing the marking on its tankers or the consignee locations for smuggling oil. As per the marine analysts, this Iranian oil smuggling amounts to cheating the international community. Israel is demanding that the international community should take action to stop this Iranian smuggling. The western countries have turned their back on the allegations against Iran. Whereas, the United States has indicated a fresh action against Iran.
Meanwhile, the oil exports of Iran, known to be having the largest fleet of oil tankers, is reducing. The United States is claiming that the Iranian oil exports have been cornered because of the harsh US sanctions, resulting in losses of $10 billion to the Iranian economy. Whereas, the sources are indicating that US President Trump may impose further sanctions in May, to further reduce the Iranian oil exports by 1 million barrels per day.