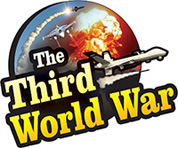 Kabul: Taliban who have participated in the efforts by various countries to initiate a peace process, including the United States, in Afghanistan, has increased the intensity and the extent of the attacks. In the last three days, the Taliban launched strong attacks in the Ghazni, Zabul, Badakhshan and Balkh provinces. There was an assassination attempt on the Afghanistan Vice President, but he narrowly escaped the attack.
Only last week, more than 180 people were killed in the US-Afghan military actions and Taliban attacks, in the Helmand and Kunduz provinces. 90 Taliban terrorists, 65 Afghan soldiers and 13 citizens were killed in these actions. The violent incidents are continuing, which is evident from the attacks over the last few days.
The Taliban carried out a powerful attack in the Badakhshan province, in North Eastern Afghanistan. The Taliban succeeded in capturing the district headquarters of the Arangaj Khav district, in this attack which lasted for two days. A minimum of 12 soldiers from the security forces was killed in the attack. Taliban has already taken over the Warduj and Yamgan districts, in the last three years. After this new attack, the officials expressed concerns that the Taliban will now attack the capital of the region, Faiz Abad.
Following the Badakhshan, strong attacks were carried out at Ghazni near the Afghan capital of Kabul and the Zabul province in southern Afghanistan. Nine policemen were killed in the Taliban attack on the security posts in Ghazni. Whereas, four students were killed and many injured, in an attack on a school. Sources informed that eight soldiers were killed in the attack at Zabul.
Taliban along with attacking the Afghan security forces, targeted the Afghan Vice President, Abdul Rashid Dostum, in the Balkh province on Saturday. This is the second attempt to assassinate Vice President Dostum in the last seven months. Before this, an explosion was carried out on the Kabul airport to assassinate Dostum. On Saturday the convoy, Dostum was travelling in, was attacked by Taliban and a security guard was killed in the attacks.