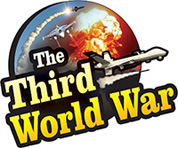 Kabul: Taliban has intensified their attacks in Afghanistan and more than 40 Afghan soldiers were killed the recent attack near the Iranian border. This is the third major attack in the Farah region near the Iranian border in the last 10 days. The Afghani security agencies are being consistently targeted by the Taliban and analysts claim that this exposes the inefficiency and weakness of these agencies.
The Taliban launched a strong attack on the Afghan defence base in the Bala Buluk district of the Farah province near the Iranian border. 40 police personnel including the local chief of Police were killed in the attack, while 9 are grievously injured. More than 10 security personnel are missing since the time of the attack and it is suspected that they have been abducted by the Taliban.
Taliban has accepted responsibility for this attack and has claimed to have inflicted massive damages on the security agencies. The Taliban spokesman said that a vehicle and arms belonging to the Afghani security agencies has been taken over by the Taliban. Information has been revealed that the Taliban has also attacked the Afghani security agencies in the nearby Pusht-E-Koh following the Bala Buluk attack.
This is the third major attack carried out by the Taliban in the Farah province in the last 10 days. Twice last week, the Taliban had targeted the posts of police and security personnel. More than 10 soldiers had lost their lives in those attacks. The attack on Wednesday night is considered to be a major operation.
Meanwhile, the Taliban activities are on the rise in the Ghazni province along with the Farah province and people of the Hazara clan are being targeted there. Therefore, thousands of people have started migrating from this region and as per the United Nations it can lead to a major humanitarian crisis.