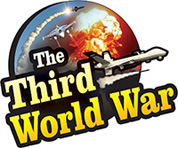 Firozpur: As per reports, the Indian military has moved tanks and soldiers on a large scale near the border in Punjab and Rajasthan. Pakistan has amassed large military contingents across the border and has even vacated the villages. After that, the Indian army action gained momentum.
After the Pulwama attack, India had carried out an airstrike and destroyed the terrorist bases. Pakistan is still reeling under the fear that India might attack once again. Only last week, Pakistan Prime Minister Imran Khan expressed voiced concerns saying that the Indian threat still looms large and that they may once again perform a misadventure and attack Pakistan. Additionally, Prime Minister Imran Khan said that the Pakistan military is ready to retaliate against the Indian strikes. The Pakistan Prime Minister's statements clearly show that Pakistan is worried about the fear of an Indian attack.
Given the developments, Pakistan has vacated villages near the Indian border. Likewise, the military deployment was increased to a great extent, and even tanks were moved to the border. Due to the Pakistani army activities near the international border in Punjab and Rajasthan, the Indian military stepped up the deployment of soldiers near the border in the region as well. The tanks are also being reportedly moved to the border. The movements were initiated only a few days ago.
As per sources, soldiers from the bases in Madhya Pradesh and Utter Pradesh are being relocated to areas in the Punjab and Rajasthan borders. The military deployment is said to have been increased in Abohar, Punjab and Bikaner and Barmer areas of Rajasthan.
Meanwhile, the Pakistani military continues its aggression on the Jammu-Kashmir border, and the Indian army is retaliating to it forcefully. Pakistan is suffering significant damages in the encounters. Pakistan continues to violate ceasefire with gunfire for the third successive day in the Rajouri Sector on the Line of Control, but the Indian military has strongly retaliated against the firing. As per reports, Pakistani Army chief General Qamar Javed Bajwa is expected to present the situation on the Line of Control in front of the parliamentary committee shortly. Moreover, it is the second time General Bajwa would present the assessment of the situation at the line of Control before the parliamentary committee.