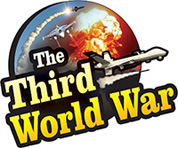 Kabul: 37 people, including 29 soldiers have been killed in the Taliban attack in the Farah region of Afghanistan. The increasing frequency of the attacks of the Taliban as well as IS in Afghanistan is a major concern. The conflict in Afghanistan will be much more dreadful that the Syrian conflict, claimed the US analysts and study groups.
The Taliban terrorists have continued their attacks, rejecting the proposal for peace talks by the Afghanistan President, Ashraf Ghani. A third of the Afghanistan territory is under the control of Taliban and it is clear from the attacks in recent months, that the Afghanistan soldiers and police are being targeted by these terrorists. It is being claimed that the Taliban have forged ahead in Afghanistan, in the recent months.
The Afghan conflict has entered the seventeenth year and yet, the conflict against the Taliban is far from over. On the other hand, the number of people being killed in this conflict is steadily increasing by the year claimed Johnny Walsh, an analyst at the study group 'United States Institute of Peace'. Walsh claimed that the influence of the terrorist organisations in Syria is almost finished and the conflict there is nearing its end.
At the same time, Grammy Smith, an advisor with the International Crisis Group, has said that this year's conflict in Afghanistan is more dreadful than Syria. There is an estimate of more than 20,000 people being killed in the Taliban attacks in 2018. The correct information about Afghanistan soldiers killed in the conflict with the Taliban has not been revealed. On the other hand, this year the conflict in Syria may take a toll of more than 15,000 lives. The death toll for the last year also was around 20,000 in Afghanistan. Therefore, Smith claimed that the Afghan conflict is more dreadful than Syria.
The 'Uppsala Conflict Data Program' (UCDP), a study group from Sweden has claimed that the withdrawal reason for the increasing Taliban influence in Afghanistan. Former US President, Barack Obama had announced the withdrawal of forces from Afghanistan. It was being warned that this withdrawal will be detrimental to the counter-terrorism operations in Afghanistan, but President Obama remained firm on his decision despite all the warnings. However, last year, US President Donald Trump cancelled the US forces withdrawal and conferred extra powers upon the CIA to act in Afghanistan.
Meanwhile, the United States has started a conflict with the Taliban and IS in cooperation with the Afghan military. The Afghan government and the United States have claimed that these terrorists are receiving aid from foreign countries. The Afghan government has accused Pakistan of supporting the Taliban, whereas, the US officials have claimed that Russia too is supplying arms and ammunition to the Taliban.