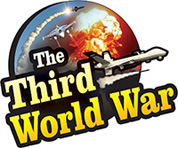 Damascus: While all the eyes are on the developments in the Persian Gulf, the fierce conflict has sparked in northern Syria. Russia and Syria have begun launching new attacks on Idlib and Aleppo. The Assad government has initiated this action to expel the US supported rebels, in this region wherein the United States suspects the Syrian government to carry out chemical attacks in this region. The criticism that more than 200,000 civilians have been displaced from Idlib over the last few years owing to the offensive launched by Syrian military has started surfacing.
The Idlib and Aleppo regions in northern Syria have historical significance. After expelling the IS terrorists from the area, the US-backed Syrian rebels and Kurds had taken control over the region. Subsequently, a ceasefire was agreed between the Syrian government and the rebels in the region to try and establish stability in Syria. However, the Assad government from April had initiated fierce attacks to acquire these two historically essential regions. Nevertheless, along with the artillery, airstrikes were also carried out by the Syria fighter jets.
The United Nations criticised that more than 150 people were reportedly killed in the attacks at the end of April. A special department of the United Nations claimed that the killed included 37 children. As informed by the World Health Organisation, 18 hospitals were targeted in the attacks at the end of April. These attacks had reduced in the last week. But the locals informed that attacks were resumed in Idlib from Monday and they also confirm of an attack every minute.
The United States, too, has reprimanded the Syrian military for these attacks. The United States was keeping a close watch on the attacks by the Syrian military on Idlib and suspected the Syrian government of launching a chemical attack. Morgan Ortagus, the spokesman of the US Department of State, said that if the evidence of a chemical attack by the Syrian government in Idlib comes to light, the Syrian government will face powerful action from the United States and its allies. Ortagus also taunted that Russia should not do the work of covering up the chemical attacks carried out by the Syrian government.
Meanwhile, amid the concerns expressed by the international community, over the situation in Idlib, Russia and Syria have initiated attacks on the city of Aleppo, too. Syria has announced that the attacks will intensify soon.