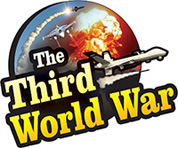 London: In the coming times, Hamas will be using Turkey to attack the major Israeli cities. It is said that Turkey has already given this permission to Hamas. The visit of Hamas leader Ismail Hania to Turkey, last week, and meeting with the Turkish President Recep Tayyip Erdogan, is also claimed by the British newspapers, to be a part of the same cooperation. Hamas has rubbished the claim. But Turkey has announced that it will continue to support the Palestinian brothers.
The Israel police interrogated a person suspected to have links with Hamas. The information that Hamas has established special cooperation with Turkey to attack Israel. Hamas has established its network in Istanbul, the biggest city in Turkey and Hamas is using this network to carry out attacks on Israel. Jerusalem in Israel and some locations in West Bank are on Hamas target. The suspect said that the plot to assassinate the Jerusalem mayor also was hatched in Turkey.
Hamas had offered $20,000 to the families of the suicide bombers. The Hamas plot was exposed after its failure. The British newspaper said that investigations by the Israeli police has revealed that Turkey is supporting Hamas in all these attacks against Israel. The British newspaper claimed that Turkish visit of the Hamas leaders, last week, is another aspect of the cooperation. Last Saturday, senior Hamas leader from the Gaza Strip, Ismail Hania visited Turkey and met President Erdogan.
During the meeting, President Erdogan assured Hania that Turkey was standing firm behind Hamas. President Erdogan clarified 'Turkey has assisted the Palestinian brothers in the past and will continue to do so.' One of the Turkish diplomats pointed out that Hamas is not a terrorist organisation, but an official political party from the Gaza Strip. The concerned official also said that Hamas is not involved in any terrorist activities in Turkey.
Meanwhile, Turkey had said in 2015, that it would not allow Hamas to carry out any terrorist activities from the Turkish land. But there seems to be a major change in the Turkish stand following the tension created with Israel. Israel has accused Turkey of ignoring the anti-Israel activities of Hamas.