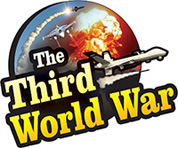 Jerusalem: Israeli Prime Minister Benjamin Netanyahu has warned Iran in stern words 'We are standing firm against anyone trying to finish Israel. We are well-equipped and our resolve is rock solid. Whoever attacks Israel, will be receiving a tremendous blow from us.' At this time, Netanyahu appealed that President Trump should be congratulated for the action taken against Qassem Soleimani.
Iran launched attacks on the US military bases in Iraq on Tuesday evening and claimed to have caused massive damage. At the same time, Iran threatened to attack Israel if the United States attempted to retaliate against these attacks. Iranian government news agency published this warning and the source is claimed to be the Revolutionary Guards. The Israeli Prime Minister has given a fitting reply to the Iranian threat.
The Israeli Prime Minister condemned Soleimani, referring to him as 'Terrorist-in-Chief while saying, 'Qassem Soleimani was responsible for the deaths of many innocent people. Soleimani had destabilised many countries. Over the last many decades, this Iranian leader has promoted fear, misery and pain. Soleimani was the mastermind of all the Iranian terrorist activities in the Gulf, as well as around the world.'
He also assured that Israel would stand firm with the United States. Iranian military officials have threatened in the past that if the United States attacked Iran, millions of rockets would be showered on Israel. Israel has started strong preparations against this and other than keeping the Iron Dome, David's Sling and Arrow-3 system in the state of readiness, it has also kept the air force on high alert.