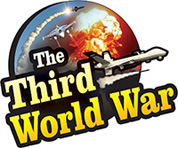 Munich/Manila: 'The Chinese aggression demonstrated by the militarization of the South China Sea and the US deployment in retaliation can increase the tension between the two countries to the limit and culminate into a worldwide conflict,' warned the leaders and analysts in South East Asia. The Singapore Defence Minister has expressed concern that there will be a very heavy cost attached to the conflict.
The freedom of navigation and militarisation in the South China Sea were the issues discussed in the Munich meeting. During the discussion, Singapore Defence Minister, Ng Eng Hen said that the tension in the South China Sea is simmering. He added that the Chinese claim of rights, over the island groups in the region, is not new. He also criticised that the Chinese military movements in these islands are adding to the tension.
The Singapore Defence Minister clarified that the military build-up on the islands in the region by China is a challenge for the countries from the region because a large amount of freight movement happens through this region. Hen claimed that the stand of the United States against this Chinese build-up is increasing the tension further. If left unchecked, the intensified game of chicken between the two superpowers could very well ignite the next global conflict.
Richard Heydarian, an analyst with a US news channel, issued a warning over the situation in the South China Sea. Heydarian warned that the conflict arising between the two superpowers would result in a worldwide conflict.
Meanwhile, the international media have warned that a significant conflict can break-out between the United States and China over the South China Sea dispute. China is justifying the militarization of the artificial islands, and the United States has also increased its patrols in the region.