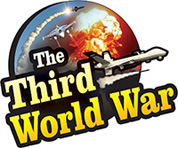 Stockholm: The first ever lead in the purchase of firearms has been recorded since the days of cold war between the United States and Russia. But this time, the clash is between adversaries; the United States, China and Russia have slid to the sixth position on this front. Stockholm International Peace Research Institute (SIPRI), watched this movement on the international arms purchase and defence expenditure closely and revealed it in their report.
As against 2017, the arms purchase around the world has increased by 2.6%, in the year 2018. The value of the weapons purchase transactions is pegged at a whopping $1.82 trillion. The sole amount spent by the United States, for arms purchase, is to the tune of nearly $649 billion and this accounts for 36% of the entire arms purchase transactions. This is the first time in the last seven years that the United States has increased its purchase of arms to this extent. As per SIPRI, the importance attached by US President Trump, to defence preparedness, is responsible for this increase. President Trump has prioritised the security of the country, reducing the number of US soldiers deployed in Syria and Afghanistan.
The next in the list is China with a defence expenditure of $250 billion, and SIPRI pointed out that this is also 5% more than the last year. SIPRI has said that as compared to 1994 the Chinese defence expenditure has increased tenfold and claimed that the arms race with the United States is the primary cause for this increase. The increase in the Chinese defence expenditure is because of the tension with the United States over the trade war, the South China Sea and other issues.
The United States and China account for nearly half the defence expenditure in the world, on their defence preparedness and after them, it is Saudi, who has spent $67.6 billion on defence. Saudi has increased its defence preparedness, in view of the tension with Iran and the Yemen conflict. India too has increased its defence expenditure by 3.1% to $66.5 billion in light of the rising tension with Pakistan and China. Russia who was leading on this front at one time has slid to the sixth place and has spent only $61.4 billion on defence expenditure.