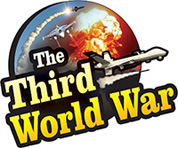 Canberra: US State Secretary warned that Australia needs to take a firm stand in the matters of trade with China, realising that the trade relations with China and the activities of the Chinese military are interlinked. Secretary of State, Pompeo, is Currently, on a visit to the Indo-Pacific and Australia is the most crucial stage of the visit. While talking about strengthening of relations between the United States and Australia, he warned that cooperation with China is an important factor.
US President Donald Trump has started an aggressive trade war against China, announcing taxes on the import of Chinese goods. The repercussions of the trade war between the United States and China are being felt in different parts of the world and the stands taken by the countries having trade cooperation with these two countries, become significant. Against this background, some of the countries have taken a stand to take the Chinese side and the United States has openly shown its resentment on these efforts.
Relations between the United States and Australia are in a very healthy state, and Australia has taken an open stand against China is trade and other issues. A few days ago, Chinese Foreign Minister Wang Yi had accepted that the relations with Australia have been strained. But a big group in Australia is against closeness with the United States and is advising Prime Minister Scott Morrison that there is no need to support the policies of the United States. The group includes members from the ruling party, some analysts and experts.
Being aware of the situation, the US Secretary of State stressed the need to adopt a firm stand in trade matters with China. China is Australia's largest trading partner, and China has made substantial investments in Australia, in the last few years. The Australian economy may feel the jolts if there is bitterness in the Australia-China relations. But Pompeo warned that Australia, who has taken a firm stand against the Chinese aggression in the South China Sea and Indo-Pacific, also needs to adopt a firm stand in matters relating to trade.
The US Secretary of State pointed out the link between the Chinese trade and military activities saying 'Some people try to say that the issues regarding trade and security are separate. But you cannot make this mistake concerning China. Chinese trade cooperation is closely linked to the activities of the Chinese military. China has achieved progress of the country and economy through wrong means. China steals technology from other countries and pressurises foreign companies. This makes the Chinese military stronger, and it carries out activities around the world, as per its wishes.'