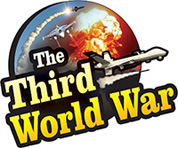 Washington/Tehran: Iranian missiles in the 'Zelzal', 'Fateh-110' and 'Zolfaqar' class capable of hitting targets in the range of 200 to 700 kilometres have reached Iraq. An international news agency has claimed that with the deployment of these missiles, capable of hitting targets in Israel and Saudi Arabia, Iran intends to issue a warning to its enemies. At the same time, Iran seems to have prepared to develop ballistic and cruise missiles, ignoring the warning issued by the United States.
The international agency published this news report quoting the Iranian, Iraqi and western sources.
The report says that Iran has deployed a large stock of missile in the Anbar region in western Iraq. These missiles have been deployed at Al-Zafrania, Jurf Al-Sakhaar, and other military bases near the Iraqi capital of Baghdad. Iran is also imparting missile development training to the Iraqi military.
The Iranian missile deployment in Iraq is considered to be a warning to the enemies of Iran in the Gulf. Western analysts have informed that the Iranian deployment is for retaliation against any future attack on Iran. But the spokesperson of the Iranian defence ministry, Bahram Qassemi has rejected these claims and said that there is no Iranian missile deployment in Iraq. Qassemi alleged that this is an attempt to create tension in the Gulf, by publishing such news reports.
However, as per the information given by Iranian Deputy Defence Minister, Mohammed Ahadi, Iran has prepared to augment the range of the ballistic missiles to improve its war preparedness. Ahadi said that for this purpose, Iran is also manufacturing fighter jets and submarines along with missiles.
Meanwhile, western analysts have warned that if Iran increases the range of the ballistic missiles it will be a violation of the earlier sanctions.