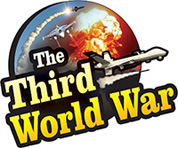 Moscow: While there is a possibility of a war between the United States and Russia, the former Russian military officials have started issuing threats against the United States. A Former Russian Navy Chief threatened to fire torpedoes at the United States destroyers and former Russian military officials threatened to target the British military base. They also warned that a war would be sparked between Russia and the United States along with the UK and France, in case of a military action against Syria.
'The Russian Navy is not scared of anything, but for the United States, who exists in a different world altogether, a war against Russia will cost dearly. There is no need to sink the United States destroyer, the USS Donald Cook which is near Syria. Torpedo is an extremely effective weapon and the destroyer can be damaged substantially with its use', warned former Russian navy chief Admiral Vladimir Masorin.
Along with Masorin, other former Russian Chiefs of the Defence Forces reprimanded the United States as well. 'If Russian blood is spilt in Syria, those responsible for it will be paid back on the same ground', was the threat issued by the former Russian Chief of Defence Forces, Lt. Gen. Evgeny Buzhinsky. Buzhinsky also warned that if there was military action by the UK and France in Syria along with the United States, they would have to face a war against Russia.
A few weeks ago, the Russian Chief of Defence Forces had warned of retaliation against missiles and destroyers of the countries attacking Russia. Former Russian Chief of Defence Forces Buzhinsky had reminded about the warning and said that 'the statement of the Russian Chief of Defence Forces was not a joke'.
At this time, General Buzhinsky claimed that Russia could attack the British military bases. 'Once it is confirmed that the UK is behind the Syrian attacks, Russia can even launch an attack on the British military base in Cyprus', he warned.