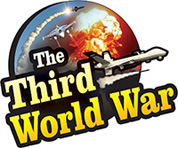 London: 'A new era of war has started with the attack on the former Russian spy in Britain and the actions of Russian President Vladimir Putin can spark the Third World War', warned British Defence Secretary Gavin Williamson. Defence Secretary Williamson warned that Russia is a danger not only for the western world but also for global security and the world is being pushed towards darkness because of it. The Defence Secretary announced an increase of $1.12 billion in the British defence expenditure budget in view of the Russian threat.
British Defence Secretary Gavin Williamson targeted Russia while warning of new conflict in a news report published in a British daily. 'Russian President Putin is making huge investments in long range missiles and nuclear weapons. At the same time, Russia is involved in reckless cyberattacks. One cannot ignore the fact that the attack on the former Russian spy, is the first chemical attack in Europe after the Second World War. This is an illegal and despicable act by Russia against the UK which endangered the lives of innocent civilians', criticised the British Defence Secretary.
Williamson mentioned the threats posed by various countries at the international level and global instability, in his article. The British Defence Secretary included the issues of international terrorism, the Chinese aggression with an objective to become a super power, Iranian ambition to be nuclear-capable and its increasing interference in the Middle East, the North Korean nuclear program and also the increasing incidents of cyberattacks, amongst the threats. Along with all these factors, Russian President Vladimir Putin and his actions, are one of the biggest threats to the world, warned Williamson.
The British Defence Secretary lambasted that if anyone has a doubt about the threats from the Russian government, they may take a look at the incident of the poisoning of the former Russian spy and its response by the British security agencies. Williamson had reminded that there were new difficult challenges thrown in front of the British Defence Forces after Brexit. Williamson revealed that the increase of $1.12 billion in the defence expenditure, was made for countering this threat.
The Defence Secretary claimed that the additional defence funding was for building new nuclear-capable submarines and to counter the new challenges faced due to the 'Hybrid Warfare'.