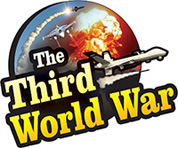 Tripoli: The number of victims in the Libyan conflict, has crossed 150 and the rebels have intensified their air attacks on capital Tripoli. In retaliation, the government forces have shot down a rebel fighter jet. Therefore, there is a possibility of the conflict intensifying further, in capital Tripoli. Rebel leader General Khalifa Haftar visited Egypt and met President Al Sisi. TheLibyan leaders are still claiming that the current government will continue to rule Libya.
The conflict between the military loyal to the Government of National Accord (GNA), approved by the international community and the rebel Libyan National Army (LNA) has reached capital Tripoli. Nearly, 15,000 citizens from Tripoli have been displaced, and the rebels are attacking the school and college buildings. The government forces deployed for the security of the displaced people accommodated in these buildings shot down a rebel fighter jet with anti-aircraft guns.
The conflict between the government and the rebels, for Tripoli, is intensifying and the Italian security agencies claimed that one more Syria, is being created in Africa. The Italian security agencies also claimed that if the conflict is not controlled in time, there would be another, Syria like influx into Europe through the Mediterranean Sea.
While the Italian security agency was issuing this warning, Libyan rebel leader General Haftar visited Egypt on Sunday. General Haftar met Egyptian President Al Sisi, in Cairo, during his visit. The Egyptian President announced support for General Haftar, in the Libyan conflict. Information is being received that even Saudi Arabia and the United Arab Emirates have supported Egypt, on this issue. Last month, General Haftar visited Saudi and met King Salman. It is claimed that Saudi even gave financial assistance for LNA, during the visit.
Meanwhile, as the LNA is receiving support from the Arab countries, the GNA leaders said that they have the backing of the United States and allies. The United States and India have their influence in Tripoli, and one of the Libyan leaders claimed that the Al-Sarraj government would continue to be in power in Libya.