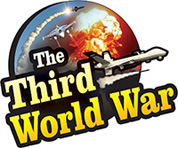 Tripoli: Three people were killed and many injured in the terror attack on the foreign ministry office in the Libyan capital of Tripoli. IS has taken responsibility for the attack. This indicates an increase in the IS influence in Libya and as per sources the frequency and intensity of attacks on government establishments may rise shortly.
Three armed IS terrorists attacked the Foreign Ministry office in Tripoli. The terrorists entered the office building detonating a car bomb near the entrance. The explosion caused massive damage to the cars in the building premises and the nearby buildings. After that, the terrorists killed the three employees present in the office and started firing indiscriminately.
All the three terrorists involved in the attack were killed, and 21 people from the ministry have been injured. A spokesman of a government supporter group also has been killed in the attack.
Libya has been suffering from a severe conflict for the last seven years and over this period, IS has been able to get a strong foothold in certain parts of the country. Since the past year, IS has started targeting the capital Tripoli and have been carrying out terror attacks consistently.
This is the third major attack on the office of a government agency this year. Before this, the office of the National Oil Company was targeted in September, and before that in May, the building housing the election commission office came under attack.
The government and the rebels are still engaged in a severe conflict in Libya, and since the last three months, the opposition groups are attacking each other to dominate over capital Tripoli. The government has failed to gain control over the situation, and the rebels have warned that they will not retreat.