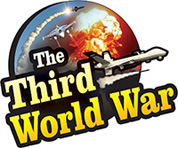 Moscow: Questions are being raised on the New Start Treaty, regarding the nuclear weapons following the United States' withdrawal from the Intermediate-Range Nuclear Forces (INF) treaty. Russian Foreign Minister Sergei Lavrov indicated that the future of the treaty hangs in the balance. Based on the statement of the Russian Foreign Minister, fear is being expressed of the start of a strong nuclear arms race between the United States and Russia.
US President Donald Trump announced the withdrawal from the INF treaty, last week. US National Security Advisor John Bolton had passed on this information to Russian President Vladimir Putin during the former's visit to Russia. Following that Russia has been consistently issuing aggressive statements against the United States and is making efforts to blame the future arms race on to the United States.
The Russian Foreign Minister's statement regarding the New Start Treaty is also believed to be a part of the same efforts. Lavrov initially assured that Russia was willing to clear all the doubts that the United States had about the INF. Lavrov said 'The US National Security Advisor had presented his position to me during our meeting in Moscow. Russia will respond in that context.'
At the same time, the Russian Foreign Minister warned that if the United States is going to still withdraw from the INF, then the future of the New Start Treaty signed between the United States and Russia will also hang in the balance. The New Start Treaty is an agreement signed in 2010, to keep in check the number of nuclear weapons possessed by the United States and Russia. The treaty was to be in force till 2021 and discussions need to be started in this year if the treaty is to be extended.
But after the dispute over the INF the possibilities of starting a dialogue have diminished. As per the fear expressed by the analysts and experts, if both these treaties between the United States and Russia end, the nuclear arms race can be sparked once again.
Meanwhile, US Secretary of Defence James Mattis assured during his visit to the Czech Republic that the discussions are on with the European countries regarding the INF and their concerns will be addressed.