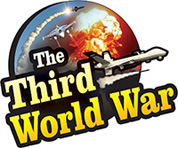 Tehran: A Boeing 737, travelling from Iranian Capital of Tehran to Kiev in Ukraine crashed, killing 176 people. The crash took place after the Iranian missile attacks on the US military bases in Iraq. Therefore, a strong suspicion is being expressed globally, that this may not be a simple accident. Therefore, no one is ready to believe that engine failure caused the crash. More importantly, Iran has refused to hand over the black box, of the crashed airliner, to the United States.
Iran launched nearly 15 missiles on the US military bases in Iraq. Thereafter, the Boeing 737, that took off from the Imam Khomeini airport in Tehran for Kiev in Ukraine crashed.
The airplane crashed at Parand, nearly 60 kilometres from Tehran and videos of the crash are available. It is claimed that an engine on the aircraft failed, within 3 minutes from take-off, resulting in this crash. The Ukrainian President has expressed severe grief over the incident.
Ukrainian President Volodymyr Zelensky claimed that this was an accident and not sabotage. The Ukrainian agencies also made similar claims, only to withdraw the allegations later. There was a suggestive reaction from Ukraine that in the current scenario, no possibility can be excluded. There were 167 passengers and nine crew and there are no survivors. There were 82 Iranian, 63 Canadian, 11 Ukrainian, 10 Swedish, 4 Afghan and three each from the United Kingdom and Germany, onboard the airplane.
A strong suspicion is being expressed around the globe that the plane crash was not an accident, but the airplane was attacked. Although no information confirming this has been revealed, claims are being made that against the background of the US-Iran conflict, the air crash cannot be a mere coincidence. A Ukrainian unit has left for Iran to investigate the crash and the unit will be able to submit its report only after an investigation.
The information regarding the crash can be recovered from the Black Box. But Iran has refused to hand over the Black Box to the United States. The Iranian civilian air traffic department has clarified that they will not handover the Black Box to the Boeing company or any other US agency. This deepens the mystery surrounding the incident.
There can be severe consequences soon if it is proved that Iran shot down the airplane. Some of the news agencies claimed that while launching missile attacks on the US military bases in Iraq, the Iranian agencies could have inadvertently shot down this passenger airliner. The analysts pointed out that if the United States had shot down this plane, Iran would have started an aggressive campaign against the United States, in an attempt to bring the United States into trouble.