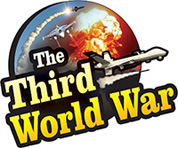 Beijing: President of China Xi Jinping has warned that the principle of 'One country, two systems' is posing a threat due to the aggressive protesters in Hong Kong over the past few days. At the same time, supporting the ongoing action by the Hong Kong administration and the police against the protestors, the main objective should be to control the chaos in Hong Kong at the moment.
In the past few weeks, there have been persistent hints that China's ruling regime will take significant steps to crush the agitation in Hong Kong. It has been claimed by the ruling Communist Party that a separate plan for Hong Kong is underway, which may include military action. On this background, the Chinese President Xi Jinping considered it was necessary to mention 'One country, two systems.'
Hong Kong has been given an independent status according to China-approved 'One country, two systems,' and the administrative system and laws are different. China has been trying to destroy its autonomy by intervening in Hong Kong for the past few years and the ongoing democratic movement is seen as a sharp reaction to it.
It has come to the fore that the repercussions of the agitation has reverberated on Britain as well. Hong Kong's justice secretary Teresa Cheng was assaulted on her visit to London. China has expressed severe resentment over this and has accused Britain of fanning the agitation in Hong Kong.