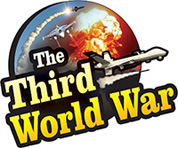 Pyongyang/Seoul: It is reported that North Korea has tested two missiles on Thursday. The information was revealed by the South Korean military and further confirmed by Japan. The two projectiles are said to have crashed into the Sea of Japan. This is the 12th missile test conducted by North Korea in the last six months.
A few months ago, US President Donald Trump unexpectedly met North Korean Dictator, Kim Jong-Un. Following to which, it was believed that the North Korean missile tests and the nuclear program would stop. But in reality, North Korea has been consistently criticising the United States and has been conducting back-to-back missile tests.
The information regarding the type of missiles tested on Thursday has not been revealed yet. But in October, North Korea had announced that it had launched a missile from a submarine. At that time, it was said that the new missile 'Pukkuksong 3' was tested. After this test, North Korea launched missiles from mobile launchers. However, North Korea delivered a significant jolt by firing a missile from a submarine.
A few days ago, the United States had cancelled massive joint war exercises with South Korea. Therefore, it is said that the talks between the United States and North Korea will resume within six months. Japan also had welcomed the talks. Moreover, it was keen to talk to North Korea. But these missile tests have once again triggered the tension in the Korean region.
Before these tests, North Korea held comprehensive war exercises in the region close to the South Korean border. Sources informed that these exercises were 'War Like Drills'. North Korea has been conducting more and more missiles tests alleging that the increasing defence cooperation between the United States and South Korea, is only to challenge North Korea.