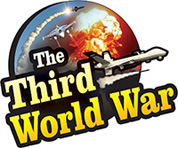 Washington/Seoul: 'Before I took over as President, the population of the United States was afraid that the United States will go to war against North Korea. Former President Obama had even announced that North Korea was the biggest threat to the security of the United States. But now the nuclear threat from North Korea has been averted. People of the United States can sleep peacefully tonight,' announced US President Donald Trump. After his return to the United States, President Trump claimed that the discussion with the North Korean dictator Kim Jong-un in Singapore was successful.
Saying that the discussion with the North Korean dictator Un was a positive one, Trump clarified that the United States has major expectations from North Korea in the future. The US President also expressed confidence that there is no reason to fear war or the North Korean nuclear weapons. Trump claimed, 'As we want North Korea to be nuclear-free, I have taken a big decision to cancel the scheduled war exercises with South Korea. But at the same time the United States will have an eye on any further North Korean movements.'
Meanwhile, President Trump before leaving Singapore for the United States had extended an invitation to the North Korean dictator to visit the United States. The North Korean supremo Kim Jong Un has accepted the invitation given by President Trump and has announced that he will be visiting the United States in the near future. This information was given by the official North Korean news channel. At the same time, dictator Un also invited US President Trump to visit North Korea.
South Korea has welcomed this meeting between the United States and North Korea, whereas Russia and China are also claiming credit for the meeting between Trump and Un.
Before taking office people were assuming that we were going to War with North Korea. President Obama said that North Korea was our biggest and most dangerous problem. No longer – sleep well tonight!

— Donald J. Trump (@realDonaldTrump) June 13, 2018