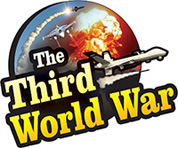 Tokyo: 'The North Korean threat to Japanese security still exists. Therefore, it is necessary for Japan to deploy missile defence systems for self-defence. At the same time, it needs to maintain and increase military cooperation with the United States,' said the Japanese defence ministry. The Japanese defence ministry states the stand in the released white paper. Therefore, as per military analysts, Japan may demand an increase in the existing deployment of the Patriot and Aegis missile defence systems.
Japan released a white paper on Tuesday, underlining its security policies. In the white paper, the Japanese defence ministry criticised the military activities of North Korea. The white paper states that the activities of the North Korean Kim Jong-un regime are a major threat to Japanese security. It also clarifies that there is no change in the Japanese viewpoint about the North Korean denuclearisation and missile program.
Against this background, Japan announced an increase in the capacity of the missile defence system. 'It will be good if North Korea fulfils its promise made to the United States. However, if it remained adamant on its stand, it will become mandatory for Japan to augment its missile defence systems,' said the Japanese defence ministry. Japan had expressed concerns about the North Korean nuclear weapons program even in the past. It had announced that the North Korean aggression was one of the reasons behind the Japanese policy of increasing its military strength.
Along with North Korea, the Japanese defence ministry white paper also refers to the Chinese aggression and its movements to fulfil the urge for regional dominance, as well as the Russian claim on the group of islands in the northern Japanese marine region, as being a threat to its security.
Meanwhile, in the last few days Japan has started special exercises with the military as also the civilian agencies. Two days ago, the Japanese military exercises near Mount Fuji saw participation of 2400 personnel, 80 tanks, 60 artillery guns and 20 fighter jets. It also conducted an exercise to recover an enemy held island, whereas, an urgent disaster management exercise was conducted in the vicinity of the Ooi and Takahama nuclear plants. The exercise featured countering a terrorist attack along with natural calamities like tsunamis and earthquakes.