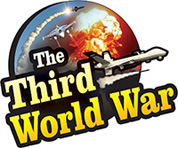 Seoul/Washington: The Kim Jong-Un regime in North Korea has kept 13 of its missile bases secretly operational, deceiving the international community. A US study group exposed this information along with satellite photographs of the North Korean missile bases. This makes it clear that the North Korean government is continuing its provocative military activities despite the assurances given regarding the closure of its nuclear and missile programs, during the negotiations with the United States a few months ago.
Joseph Bermudez, a leading scholar at a leading US-based study group, Centre for Strategic and International Studies (CSIS), published a report on Monday. The report contains photographs of suspected North Korean locations. Bermudez has claimed in the report that these locations have secret North Korean missile bases. Bermudez has said in his report that there are activities at the secret missile base located at Sakkanmol in North Korea.
Although North Korea has revealed the information regarding the nuclear bases to the United States and South Korea, it has not divulged any information regarding the 20 secret missile bases. The US Study group has claimed that the photographs show that rebuilding activities are going on at 13 out of the 20 bases. Bermudez said that these missile bases have storage facilities for medium range to intercontinental ballistic missiles.
The US agencies had claimed that North Korea built secret underground bases for the concerned missiles in the mountain regions to keep their missiles safe from the United States and its allies. This also includes the Sakkanmolbase. Bermudez claimed that medium-range missiles could be stored here.
Sakkanmolis close to the South Korean border. Therefore, a reaction from South Korea is expected regarding this base.
The US study groups, even in the past, have claimed that North Korea is secretly implementing its nuclear and missile program. But CSIS has increased the difficulties for North Korea by publishing the photographs.
A historic meeting was held between US President Donald Trump and North Korean Dictator Kim Jong-Un at Singapore, in June this year. After the meeting, the North Korean government had announced the closure of the nuclear and missile programs. President Trump had welcomed this position adopted by the North Korean Head of State.
Over the last few months, North Korea has shown willingness to withdraw from the nuclear program. North Korea had invited the international media to demonstrate this. The North Korean Dictator had also indicated withdrawal of military deployed at the border after discussions with the South Korean government.
But it has been exposed that North Korea is violating the agreements with the United States and South Korea. It was necessary for North Korea to reveal the information regarding the missile bases, given the negotiations with the United States and South Korea. But the US study group has cornered North Korea by publishing the photographs of the North Korean missile bases.