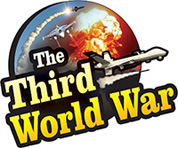 Washington: US Ambassador to the UN, Nikki Haley, has unexpectedly tendered her resignation. Haley announced her resignation during a press conference in presence of the US President Donald Trump. Haley clarified that she was resigning for personal reasons. She also made an important announcement that she would not be contesting in the next Presidential elections against President Trump.
President Trump had announced Nikki Haley's resignation through his post on the social media. There were discussions in the US as well as the international media about Nikki Haley's resignation. Some of the news agencies claimed that Haley must have resigned due to her differences with President Trump, whereas, some news agencies claimed that Nikki Haley had resigned because she wished to contest the next Presidential elections.
Nikki Haley dismissed the reports of contesting the upcoming elections while addressing a press conference, in presence of President Trump. Haley said that she would rather work for President Trump than challenging him in the next elections. She clarified that she was resigning on personal grounds. President Trump informed that Haley had requested for a break about six months ago. Praising Haley as being extremely capable, President Trump said that she would certainly be missed. US Secretary of State, Mike Pompeo has praised Haley as an excellent co-worker.
Haley's resignation has drawn reactions at the international level. The Iranian diplomatic officials in the United Nations have expressed satisfaction over Haley's resignation saying that this was a positive development. Haley had taken an aggressive stand against Iran in the United Nations. In view of this, Iran's reaction seems natural. The United States was getting isolated during the tenure of Haley, who was implementing a unilateral political campaign, claimed the Iranian diplomats.
Meanwhile, the political analysts in the United States are claiming that Haley's resignation before the upcoming mid-term polls indicate differently. However, no concrete inferences are being drawn by the analysts and mere speculations are being aired about her resignation. Haley had demanded stringent sanctions against Russia and President Trump was not agreeable to it. It is claimed that Haley has resigned because of these differences. But as per a leading US daily, although Haley has denied her candidature in the next election, she will come forward as a Presidential candidate and has put forth her resignation for its preparation.