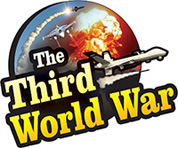 New York: US President, Donald Trump had appealed to the UN General Assembly to corner Iran, who is supporting the terrorists and creating instability in the Gulf. Trump has announced to adopt a more aggressive stance In the next 24 hours and announced to tighten the noose with harsher sanctions against Iran over the next few weeks. President Trump issued a stern warning that, those who act against this decision will also have to face severe consequences. It is clear that this warning by Trump is intended for the European Union.
In the UN Security Council, President Trump criticised that the Iran nuclear deal signed by the western countries with Iran was 'horrible'. 'This unilateral deal cleared the paths for Iran to become nuclear-prepared and when Iran needed the most, funding was provided to the sinking government of Iran giving it a new lease of life,' blamed President Trump. He also lambasted the European countries with the question, 'What did the western countries gain from the Iran nuclear deal?'
'This deal further increased the Iranian aggression. The Iranian government used the western funding for supporting terrorism, manufacturing nuclear-equipped missiles and creating instability in the Gulf,' accused President Trump. He also expressed concern about the advanced stage of the Iranian nuclear program. Warning that the United States will never allow Iran to acquire nuclear weapons, President Trump announced a resolve to take harsher actions to stop Iran.
The United States will start exerting pressure on Iran from November, reminded President Trump. It will announce the third phase of sanctions against Iran on the 5th of November. These sanctions will target the Iranian oil sector. This will severely affect the Iranian oil exports and all those involved in oil trading with Iran will also be affected, Trump clarified. The United States will also impose further sanctions on Iran, informed Trump. 'Anyone who doesn't respect these US sanctions, will face serious consequences,' warned President Trump.
Although President Trump did not mention the names of Iranian allies, he seems to have targeted the European Union who continues its relations with Iran, bypassing the US sanctions. The US Ambassador to the United Nations, Nikki Haley had lashed out at Federica Mogherini, High Representative of the European Union for Foreign Affairs and Security Policy for supporting the Iran nuclear deal.
Haley warned that the European Union should not make the mistake of trading products against Iranian oil, bypassing the US sanctions. The United Kingdom, France and Germany have opposed this harsh stand of the United States. The Belgian representative had said that the United States should not dictate with whom the European Union should deal or should not, in the United Nations General Assembly.