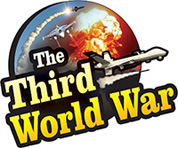 Washington: 'The biggest financial bubble is about to burst in the near future. The US stock market will crash by more than 50% of the current level,' claimed former Congressman Ron Paul. Saying that it will be surprising if anyone does not agree with him, Paul warned that the United States will face severe financial crisis in the near future. Although other analysts have issued a similar warning, Paul has claimed that the trade war started by the United States with China will be responsible for this.
'The United States economy is spending more than its capacity. The US dollar is gaining values. In such situation, if you play with the interest rates you will have to face the consequences. Therefore, the biggest financial bubble will burst in the near future. Following which, the fall in the US stock markets by more than 50% is inevitable,' warned Paul. Paul had issued similar warnings about the US economy even in the past. But those warnings had not materialised. But this time the warning will become a reality very soon, claimed Ron Paul.
Meanwhile, some analysts from the United States are claiming that it will have to face severe financial crisis in the future. The European analysts have issued statements endorsing these claims. But the analysts have stated different reasons for this crisis. US President Donald Trump has targeted the Chinese imports and has imposed heavy taxes on them. China too, in retaliation has imposed taxes on US imports. The economic war between the world's number one and two economies will assume dangerous proportions in the coming times, is the concern being expressed.
Ever since US President Trump announced the trade war against China, the US economy is booming and the US dollar has become strong. The other currencies are declining against the US dollar. China is in a precarious state in the trade war. Some analysts from the United States had claimed that although this is the situation currently, the United States will also have to bear the brunt of the trade war in the future. Having waged a trade war against China, President Trump has adopted a tough stance against the European countries too.
This has brought the economic and trade cooperation between the United States and Europe under great strain and the European Union is speaking about retaliation against the United States. The analysts are pointing out that the sanctions imposed by the United States on Iran and Russia can also adversely affect the United States' allies.
But Ron Paul has claimed that the cause of the crisis will be the faulty economic policies of the US administration.