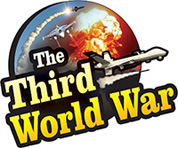 Washington: Alleging that China is not giving the expected cooperation in the matter of North Korean denuclearization, US President Trump has cancelled the North Korean visit of the US Secretary of State, Mike Pompeo. China and North Korea have expressed regret about the decision. In the last few weeks, the United Nations and various other groups have published reports revealing that the North Korean nuclear program had gained momentum. With due consideration, the Trump decision attracts attention.
'The United States has taken an aggressive stance against China in the matters of the trade war. It seems that the chinses have stopped cooperating because of that. Therefore, in my opinion, the North Korean denuclearization appears not to be progressing in the right direction. I have instructed US Secretary of State, Mike Pompeo, not to visit North Korea,' were the words used by President Trump to announce the cancellation of the possible Pompeo visit to North Korea.
China has expressed severe displeasure over the US President's announcement. The country has criticised the statements of President Trump calling them irresponsible. Trump's statements are far from reality, and we are anxious because of that, warned China. Whereas, South Korea termed the US President's remarks to be unfortunate. However, South Korea further said that the South Korean efforts for negotiations with cooperation from the United States would continue.
Secretary of State Pompeo had announced on Thursday about his visit to North Korea, in the following week. He had said that it would be a decisive visit in the efforts to denuclearise North Korea. Secretary of State Pompeo has visited North Korea three times till date. He even met with the North Korean Foreign Minister in Singapore against the backdrop of the ASEAN conference.
Three weeks ago, a confidential report released by the United Nations, had revealed that North Korea had continued its nuclear program and manufacturing of missile after promising denuclearisation during the discussions with the United States and South Korea. Whereas, the US intelligence department in the month of June, had claimed to have evidence against the North Korean nuclear program.