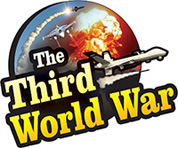 Amsterdam: The Netherlands has refused to accept any migrants saying that it will not take migrants in unless rest of the European countries agree to do the same. The refusal of a major country like the Netherlands, in the issue of the refuge to the migrants aboard a ship docked at Malta, delivers a major blow to the European Union. The Netherlands' refusal to accept immigrants indicates the intensifying divide in the European countries.
Last month, the ship 'Sea Watch 3′ carrying 32 migrants was stopped in Malta. This ship belongs to a voluntary organisation, and the organisation is from the Netherlands. Therefore, it was demanded that the Netherlands should accept the migrants. But the Netherlands rejected the demand, saying that it will accept migrants only if the other European countries also accept them.
The spokesman of the Security and Justice Department of Netherlands clarified the position in the matter. He said that his country would accept limited migrants like the other European countries. This position adopted by the Netherlands comes as a severe jolt to the European Union.
Four years ago, when there was a maximum influx of migrants into Europe, an Open-Door Policy was announced. At that time, other than the major countries France and Germany, countries like Belgium, Netherlands, Austria, Norway and Sweden had expressed willingness to take in the migrants. But today, after nearly 2.5 million migrants entered Europe, the position of the European countries seems to be changing.
Although Germany is still accepting migrants, there are a lot of restrictions imposed on them. Austria, Belgium and Sweden have openly taken a stand against the migrants. Now with even the Netherlands joining the list of nations opposing migrants, it is clear that the majority of the European countries are opposed to migrants. The increase in the number of countries refusing to accept migrants is a major jolt to the European Union, raising serious questions on the policies of the European Union.