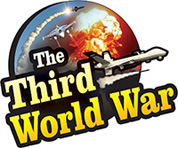 Beijing: Mixed reactions are being received from the international community on the US decision of designating Iranian Revolutionary Guar Corps (IRGC), as a terrorist organisation. Iranian allies. Russia, China, Tukey and Syria have sharply criticized the United States. At the same time, Bahrain and Yemen, from the Middle East, have welcomed the decision. While giving a cautious reaction, China advised keeping tension at bay.
IRGC, established after the 1979 Islamic revolution, in Iran, is a premier military outfit in Iran. This outfit has the same status as the military and IRGC has made significant contributions, in the various conflicts, Iran has been involved in, till date. This Iranian military outfit is believed to be involved in the conflicts in Syria, Lebanon, Yemen and Libya.
Russia lashed out that this decision, to blacklist the IRGC as a terrorist organisation, is a part of the dangerous game, the United States has started in the Middle East. Although no official reaction has been received from Turkey, it has been revealed that the Turkish media have aggressively criticised the United States. Syria has registered regret over the US decision, terming it a blatant violation of the Iranian sovereignty and a very irresponsible action.
Nevertheless, Chinese foreign ministry has adopted a very cautious stance, regarding the US decision and the Iranian retaliation against it. Chinese foreign ministry spokesman Lu Kang reacted saying, "We have noted the announcements by both the countries. Thinking about international relations, we expect both the countries to abide by the fundamental rules. Both the countries will make efforts for peace and stability and take care that the tension in the Middle East does not increase."
Bahrain and Yemen have welcomed the US decision. The Yemenis foreign Ministry expressed an expectation that with this the Iranian interference, in the internal matter of Arab countries, will stop. A few analysts have claimed that this decision of declaring the IRGC as a terrorist organisation clearly exposes the intention of the United States, to start a war against Iran.