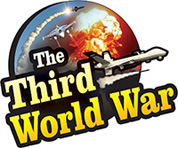 Mexico City/Washington: The Mexican government has indicated harsh action against migrants, following the threat issued by President Trump, to impose taxes on Mexico. President Trump had announced that if the illegal migrant influx from Mexico is not stopped, a flat fee of 5% will be charged on the goods imported from Mexico. Within 24 hours of the warning, the Mexican President accepted to intensify the action against the migrants.
Mexican President Lopez Obrador announced that Mexico would undertake aggressive measures to stop the increase in migrant influx, over the last few days. A Mexican delegation is scheduled to visit the United States, on Wednesday, and discussions will be held on the anti-migrant measures. We are taking action against the migrants, and if necessary, we are willing to increase the scope of the action'.
US President Trump had accused that Mexico was not taking necessary action against the immigrants and announced that 5% tax would be imposed on imports from Mexico. Trump had also threatened that till the time the problem of illegal migrants is not resolved, the taxes on Mexico will be increased. As the United States is the largest trading partner of Mexico, this threat created a sensation in Mexico.
Within 24 hours, after an initial adverse reaction, Mexico indicated intense action against migrants. These indications are a success for the aggressive stance taken by President Trump.
In April, Trump had threatened to close the US-Mexico border, if no action was taken by the Mexican government, against illegal migrant influx. Following that, the Mexican government had taken aggressive action against the illicit migrant influx and detained hundreds of immigrants.