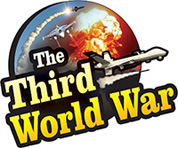 Washington: US President Donald Trump issued a stern warning against the immigrant influx entering the United States, 'The immigrants trying to enter through the southern US border includes people with links to criminal gangs and dubious characters. The immigrants should turn back immediately. You will not receive an entry in the United States without a legal process. This immigrant influx is an attack on the United States and the US military is ready to face the challenge.'
Thousands of immigrants have left the central American country of Honduras for the United States and are expected to reach the southern border of the United States by Saturday. Although the numbers have dwindled because of the Mexican action and the aggressive US stance, there are still about 4,000 immigrants moving in towards the United States. President Trump has termed the influx as part of a conspiracy and has ordered harsh action against them.
Nevertheless, as the immigrants continue to move in the direction of the United States despite the warnings, Trump has taken aggressive steps to counter it. The Trump administration has deployed thousands of Border Guards on the Mexican border and has bolstered the fencing with the use of razor wires. The sources in the US military informed that more than 2,000 National Guards also had been dispatched to the Mexican border.
Marking the increasing size of the immigrant group and growing presence of people with violent tendencies, President Trump indicated a military deployment in the region last week. At that time, 800 soldiers were to be deployed on the border. Even so, the US military has agreed to address the issue with full strength and has sent more than 5,000 soldiers to the US-Mexico border.
There are three helicopter companies and three engineering battalions in it. Moreover, advanced drones, four Black Hawk helicopters, C-130 and C-17 transport planes, marines and military police have been deployed to keep vigil on the immigrants. The US defence department informed that the deployment is in view of national security and strengthening the US-Mexico border.