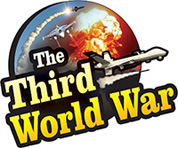 Rome: Expressing grave concern over the conditions in the Middle-East, the supreme Catholic religious leader, Pope Francis expressed his fear by saying, 'Christianity will be extinct in the Middle-East'. Pope Francis was speaking at Bari in Italy, two days ago. Pope Francis who is hugely tolerant of other religions had taken an insistent stand that the European countries should adopt a sympathetic approach towards immigrants from other religions. Such a concern expressed by someone as broad-minded as Pope Francis has disturbed the Christian community all over the world.
Pope Francis expressed this concern during his speech delivered to the heads of churches in the Middle East. 'The Middle-East is gripped by war, violence and destruction. Due to various extremist groups, the locals are forced to migrate. However, many people ignoring it and are remaining silent on the matter. The regional forces obsessed with power and greed, have turned their backs on the common people. The discrimination by these regional forces is killing, and we desire to lift up our voices in opposition,' said Pope Francis.
'In such a scenario, we are faced with the dangerous possibility of ending the very existence of our brethren in the Middle East. If the Christians are wiped out from the Middle-East, it will not remain the same,' warned Pope Francis. The origin of Christianity was in the Middle-East and hence Christians have equal rights of civilisation in the Middle-East, claimed Pope Francis. At the same time, he also said, 'I protest the arms traders who are fuelling wars'.
Meanwhile, since the last few months, Pope Francis had taken firm a stand against the religious prejudice and narrow mindedness. Pope Francis had appealed that the European and other countries should show sympathy towards the immigrants of other religions. The concern expressed by Pope Francis about the Christians in the Middle-East attains significance, because of the generous and tolerant policies adopted by him.