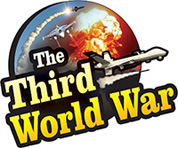 Beirut: The peaceful protests in Lebanon, going on for the last two months, turned violent on Monday night. A hundred and thirty people were injured in action taken by the Lebanese security agencies, using rubber bullets and tear gas. Fifteen people are said to be in critical condition. Infuriated by the actions of the security agencies, the protestors torched two offices of President Michel Aoun's party. Meanwhile, Lebanese Internal Security Minister Raya Al-Hasan has accused that foreign forces have a hand in these protests.
The Lebanese economy is in dumps because of the incorrect economic policies of the government. Hundreds of thousands of people are protesting on the roads since October, accusing that corruption and unemployment are increasing in the country. The protests had mellowed down following the resignation of Lebanese Prime Minister Saad Hariri. But the citizens intensified the protests alleging that the Iranian interference in the Lebanese affairs is increasing.
After the protests continued for 24 hours, the security agencies launched fierce attacks on the protestors where 130 protestors were injured in the actions taken by the Lebanese riot police and security agencies. Infuriated by these attacks, the protestors attacked the offices of Iran and Hezbollah supporter parties. Lebanese Internal Security Minister Raya Al-Hasan said that at least two offices were set on fire by the protestors.
Internal Security Minister Raya alleged that there is a foreign involvement in the protests. Raya claimed that Israel and the United States orchestrated these protests. Internal Security Minister Raya said that investigation into the protests is going on and the guilty will face harsh punishments. Following the violence on Sunday night, President Michel Aoun deployed military in major cities including Beirut.
Hezbollah and its supporter groups have initiated efforts to bring Saad Hariri back in power to tackle the economic crisis faced by Lebanon. An announcement in this respect is expected in a matter of hours. But the Lebanese protestors have expressed displeasure regarding the moves to reinstate the coalition government formed by Hezbollah and its supporters. The Lebanese protestors are saying that they strongly oppose Saad Hariri and are demanding the resignation of the entire government.