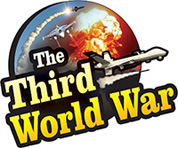 Beirut: The protests being held in Lebanon against the government since the past one and a half month flared up on Friday. Millions of protestors organised a separate Independence Day parade on the streets, boycotting the official military parade of the government. The protestors demanded the resignation of the Iran and Hezbollah supported Lebanon government at this time. Meanwhile, the deputy chief of Hezbollah, Sheikh Naeem Qasem, accused the United States of being responsible for the crisis in Lebanon.
Lebanon celebrated its 76th Independence Day on Friday. The interim government in Lebanon organised a military parade on the occasion of the Independence Day. The Lebanese military and Hezbollah participated in these celebrations. But millions of Lebanese citizens boycotted this parade and started demonstrations against the government in the streets early in the morning. Slogans like 'Lebanon has been celebrating its Independence Day under the influence of corruption and anarchy. But from now on, the Lebanese people want a country where they can live with pride.' were being held during the protests.
At the same time, posters saying 'These are not mere demonstrations and the population wants to experience real independence.' were also displayed. A large number of women and children participated in the demonstrations on Friday. The western and Gulf media said in their reports that citizens of all the ethnic groups were seen taking part in the protests.
The youth in Lebanon started anti-government demonstrations over the issues of increasing Iranian influence in Lebanon, increasing unemployment in the country and deteriorating economy since the month of October. Prime Minister Saad Al-Hariri resigned, bowing in front of the demonstrations, which had started without support from any political party. The Lebanese protestors welcomed this decision of the Prime Minister and demanded resignations from President Michel Aoun and the other leaders.
Meanwhile, Sheikh Qasem has accused the United States of interfering in Lebanon and instigating the anti-government demonstrations that are currently being held in Lebanon.