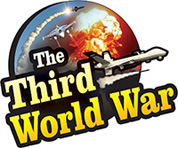 Washington: – The counter-terrorism actions, which were under a Halt Order, have been restarted, in Iraq. A military official informed that the US and Iraqi military have started joint actions, in certain parts of Iraq. There is a reaction expected from the Iran affiliated leaders and armed groups over these actions.
At the beginning of the month, the second-ranked Iranian leader, General Qassem Soleimani, along with the Iran affiliated leader Abu Mahdi Al-Muhandis were killed in a US drone attack. After this, all the Iran affiliated groups aligned against the United States and the Iraqi parliament passed a resolution that the US military should leave Iraq. Thereafter, interim Prime Minister demanded US military withdrawal from Iraq.
The United States dismissed the Iraqi demand. President Trump claimed that the US military would leave as soon as Iraq repays the United States, the costs incurred in building the military and air bases, the building of the embassy and the cost of US military deployment. In this scenario, reports have been published that the US military has initiated a joint campaign with the Iraqi military, against the IS.
A US military official, while speaking to an international news agency, informed regarding this campaign. Counter-terrorism operations have started in various parts of Iraq and certain parts US and Iraqi soldiers are carrying out joint operations. The concerned official also said that joint military operations are to be carried out in many more parts.
On the one hand, the Iraqi parliament and leaders are demanding US military withdrawal from Iraq. On the other hand, the Iraqi military is carrying out joint operations with the US military. This contradiction highlights the discord between the Iraqi political circle and the military. The US President recently claimed that although the Iraqi leaders are demanding US military withdrawal, deep inside, they know that there is a need that the US military is present in Iraq. This reflects in the joint military operations.