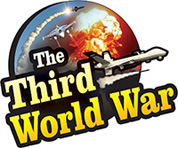 Tehran: Iranian President Hassan Rouhani threatened "If 'E3' from Europe that is Germany, France and the United Kingdom take a wrong path, not being committed to the 2015 Iran nuclear deal, the lives of the European soldier in the Middle East will be under threat." The European countries were showering criticism on Iran, who is taking steps towards increasing the enrichment of Uranium, disregarding the provisions of the 2015 nuclear deal. British Prime Minister Boris Johnson even advised Iran to accept the new proposal forwarded by the United States. The United Kingdom and France have also decided deployments in the Middle East, against Iran. The Iran threat comes against this background.
Iranian President Hassan Rouhani warned that the militaries of the western countries should leave the Middle East. It will not be right if these soldiers go to their homelands, in coffins. Therefore, for their good, they must understand and withdraw from the region. Otherwise, the lives of the European soldiers will be under threat, just like the US soldiers. At the same time, Rouhani targeted the European countries criticising the Iranian nuclear program.
As per the European countries 'When Iran has taken five steps to violate the nuclear deal, we also should take a step.' The Iranian President appealed 'Take steps to fulfil your commitments in the nuclear deal.' Rouhani said that at the same time, the United States should accept its mistake in front of the Iranian people and enter the old agreement again.
Before this warning by the Iranian President, Foreign Minister Javad Zarif had criticised that the E3 meaning Germany, France and the United Kingdom, succumbed to the US pressure. Zarif levelled this accusation based on the statements issued by German Chancellor Angela Merkel, French President Emmanuel Macron and the British Prime Minister Boris Johnson.
Meanwhile, Iran is accusing the European countries not fulfilling their obligations as per the agreement, signed in 2015. Whereas, the European countries are accusing Iran of increasing the speed of its nuclear program, in stages, over the last one and a half years.
Last week, Iran announced an increase in Uranium enrichment and number of centrifuges. International analysts claimed that this takes Iran one step closer to the nuclear bomb.
Iran has dismissed these allegations. But it was President Rouhani, who announced that Iran was enriching Uranium at speed more than the one before the 2015 agreement. There can be a reaction at the international level regarding this. At the same time, there could be fresh sanctions imposed by the United States.